Presenting Partner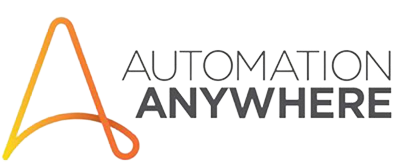 We strive to liberate humans from mundane, repetitive tasks, allowing them more time to use their intellect and creativity to solve higher-order business challenges and perform knowledge work. We see a world where every employee will work side by side with Digital Workers, taking the robot out of the human, making them exponentially more productive and far more fulfilled.
Read More
---
---
Digital Supply Chain Partner
for Packaging & Textiles

Bizongo is India's largest B2B platform for made-to-order products. Bizongo was founded in 2015 by three IIT graduates Aniket Deb, Sachin Agrawal and Ankit Tomar to consolidate the fragmented and unbranded yet unique and ubiquitous B2B segment of Made-to-Order goods. With a clear focus on optimizing supply chains for unbranded products, Bizongo enables businesses with services across vendor management, supply chain automation and cash flow optimization using its proprietary digital platforms like Procure Live, Artwork Flow and Partner Hub. In the era of increasing commodity prices, Bizongo aims to empower businesses with reduced operational overhead, cost savings, and easier contract management with its bouquet of digital services.
Bizongo's vision is backed by illustrious investors that include Accel, B Capital, Chiratae Ventures, IFC, CDC Group, and SCG AddVentures.
Read More
---
Gold partner

MapmyIndia (CE Info Systems Pvt Ltd), a Make in India, Deep-Tech Company that specializes in Maps, Navigation, Tracking, Analytics, GIS, GPS, IoT & location technologies.
MapmyIndia's mission is to make the world better through maps & location technologies. We build cutting-edge, positively impactful and responsible products & solutions that make individuals, organizations, and communities more efficient, safer, connected, capable, sustainable, successful, equitable, and happier. We aspire to position India as the technology powerhouse of the world, and through our technologies help India become the most developed nation in the world.
As a product and platform company both serving individuals and organisations, MapmyIndia's directly works with 5000+ enterprise customers, has >80% market share in the automotive space, and indirectly touches the lives of 200 million lives, and is able to spawn tremendous value creation and innovation by solving for innumerable use cases through its horizontal platform of maps and location technologies.
Read More
---